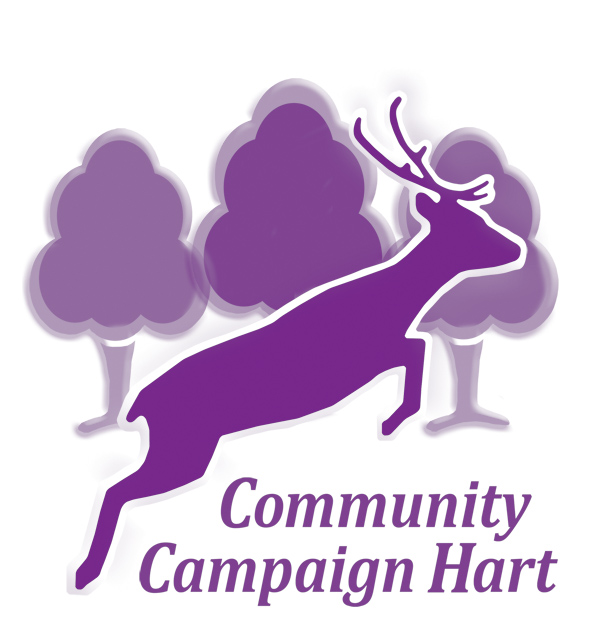 THE COMMUNITY CAMPAIGN (Hart)
---
Fleet News correction
Contrary to what was reported in Fleet News over the Christmas period; Cllr. Jenny Radley is actually one of the members with the highest attendance records on Hart District Council. She has only missed 1 Hart council or committee meeting in the past 2 years and that was only because it clashed with another meeting which she had to attend.

Don't believe everything that you read in the local press…….
---
Newsletter
Our latest Newsletter (Winter 2013) is now available on-line.

We have an update on the latest state of the Local Development Plan (LDP). We discuss how election success allowed us to get the controversial Grove Farm site out of the plan (localism in action) but warn that this decision will be challenged by the developer at the Examination in Public (EiP).


---
How to contact your CCH District Councillor




Telephone
E-mail
Ward
Simon Ambler
625808
SimonA@ccguk.com
Church Crookham (West)
Chris Axam
626341
ChrisA@ccguk.com
Fleet Courtmoor
John Bennison
850447
JohnB@ccguk.com
Fleet Courtmoor
Gill Butler
416385
GillB@ccguk.com
Church Crookham (East)
Tony Clarke
627547
TonyC@ccguk.com
Crondall, Ewshot & Crookham Village
James Radley
628751
JamesR@ccguk.com
Church Crookham (East)
Jenny Radley
628751
JennyR@ccguk.com

Church Crookham (West)


County:

Church Crookham, Courtmoor,
Crookham Village & Ewshot


John, Gill, James, Jenny, Chris & Simon
six of your seven Community Campaign Councillors

---

The Community Campaign (Hart) is a Residents Association which is registered with the Electoral Commission (as party p367) allowing us to contest local authority elections. In the Hart District Council elections of 10th June 2004 the Community Campaign (Hart) succeeded in having our first two candidates elected to the District Council. We now have a total of seven serving Community Campaign Councillors (see contacts table above).

In June 2009 Jenny Radley was elected to be the County councillor for the "Church Crookham & Ewshot" division. The division also includes Crookham Village and Fleet Courtmoor.

You can download a membership form here.

You may also wish to study our charter & rules.


---
Promoted by: Julia Ambler, 39 Du Maurier Close, Church Crookham, Hampshire, GU52 0YA,
on behalf of the Community Campaign (Hart), 63A Sandy Lane, Church Crookham, Hampshire, GU52 8BX.