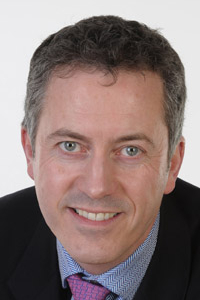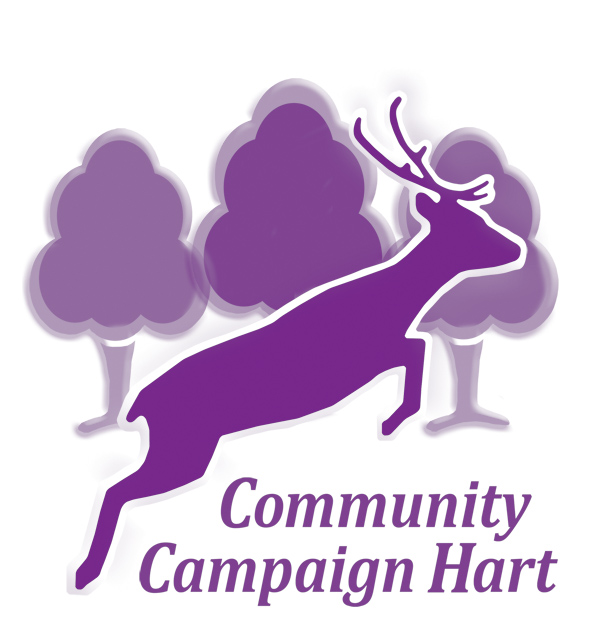 Hart District Elections
3rd May 2012


Tony Clarke
Crondall, Ewshot & Crookham Village

I am a director in a marketing agency and I have enjoyed living in this beautiful part of Hart for over 25 years. During that time I have seen our local roads, services and countryside come under increasing pressure from bolt-on development. I believe that our strong village identities and varied landscape are rare assets worth preserving.

My business and military experience have confirmed the importance of clearly communicating a well thought out strategy with relevant detail. I think it is critical that important local issues have your support, so I am interested in hearing your views and if elected, I will vote to support the best option for the local area – not blindly follow any party line.

I have always played an active part in my local community, contributing through associations and local events, producing regular newsletters and helping my Parish Council create its first Parish Plan. In my spare time I enjoy the great outdoors, on foot and on my bike.


Actions speak louder than words;
Local issues
It is very easy to take for granted that we live in such a beautiful part of the world. Alarmingly our way of life is now under threat like never before – especially from major new development and traffic overwhelming our already overcrowded roads. You may not see this from your window, but you will feel the effects soon.

Local residents should be able to expect that their district councillors are voting in their interests and not along party political lines when it comes to strategic issues. Voters should take the opportunity to challenge local candidates on where they stand on key issues such as site allocations in the Local Development Framework (LDF).


Development threats
The government's National Planning Policy Framework (NPPF) and Hart's own proposed Local Development Framework (LDF) are policies which hand in hand threaten to swamp Crookham Village under a tidal wave of new development. This is not just a critical issue for Crookham Village but with already overcrowded schools and dangerously busy roads this threat also impacts the quality of life in Crondall & Ewshot villages too.


Active engagement
The Community Campaign has earned a reputation for active representation. Our councillors are not just there in name – they are there to work for the communities that they represent. Being an elected councillor carries important responsibilities – it is not about getting photographed in front of a few local landmarks at election time. It is about meaningful dialogue with people and having the tenacity to follow through on behalf of their electorate.


Help me make the difference
Without having to adhere to party political pressures, Community Campaign Councillors have made a positive impact in Hart by being able to do what they feel is right. Our Councillors consider alternative ideas with an open mind and readily challenge what others claim to be inevitable.


What does the Community Campaign (Hart) stand for?
We have no political dogma. We simply want to fairly and effectively represent people.

We are free from party politics so are free to exercise our best judgement, on ALL ISSUES. We can approach each issue with an open mind.

We believe that best results are achieved by people working together, by looking for the best way forward and by being open to good ideas.

We are prepared to challenge when necessary.

Above all else, we want to do this because we care about the community.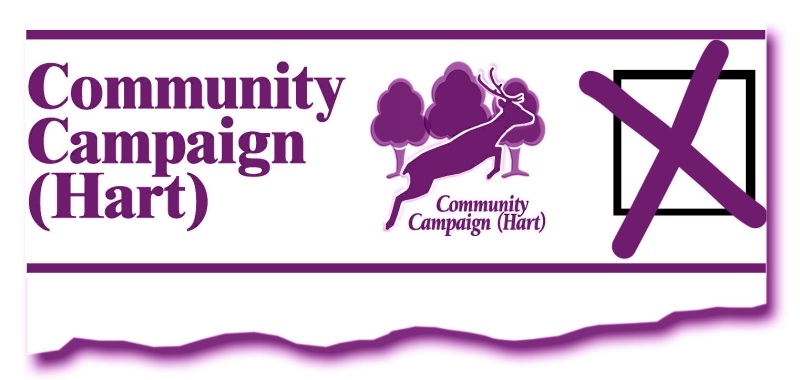 Tony Clarke says;

"

Our rural environment is a very precious asset. Excess development on the edge of our villages will not only impact our quality of life, due to further congestion on our local roads – but it will threaten the rich biodiversity that we currently enjoy on our doorstep.

"



Local Politics, it is about where you live
---
E-Mail: info@ccguk.com


Promoted by: Julia Ambler, 39 Du Maurier Close, Church Crookham, Hampshire, GU52 0YA,
on behalf of the Community Campaign (Hart), 63A Sandy Lane, Church Crookham, Hampshire, GU52 8BX.