Community News
The Newsletter of the Community Campaign (Hart)
Issue 6, Autumn 2007
---
QEB Update
In June & July the QEB Campaign (led by Ken Blockwell) represented local people at the QEB Planning Inquiry. James Radley of the Community Campaign took a period of leave from work, attending every day of the appeal to actively support Ken. It was important that there was a continuity of public representation so that witness statements could be challenged as necessary.

We challenged what we consider to be the key issues: traffic, loss of access to Tweseldown, noise annoyance from Farnborough Aerodrome and the overall scale and design of the enormous 1,100 home mini-town. We told the Inquiry that the Highways Agency did not believe that the M3 Junction 4A could cope with the extra traffic & drew Hampshire Education Authority's attention to how Taylor Wimpey were trying to avoid addressing the serious short fall in secondary school provision.

The QEB Campaign are grateful for those who supported us in preparing our extensive proof of evidence which we submitted to the Inquiry, helping with our detailed research and by making the journey to Aldershot to add weight to our arguments by simply being there.

However, the most important stage of the Inquiry is yet to come. This is the opportunity for everyone to play a part. The Inquiry will resume on 27th November, in Hart's civic offices. Third parties (including the QEB Campaign) have the opportunity to present their cases and we expect to be aggressively cross examined by Taylor Wimpey's legal team.

The Inspector has granted our request for an evening session (see box) so that the public can turn out in numbers to indicate how widespread the feeling is against this application. No matter what concerns you have about the application you really should attend this meeting and add your presence to demonstrate the of weight of public concern.

You may be concerned that the increase in traffic will clog up our already over stressed road system, you might worry how schools will cope with this new development or about other infrastructure issues. How will it affect rain water run off? This massive development will sit higher than most properties in the area.

You may be particularly concerned that access to the Tweseldown area is going to be drastically restricted and controlled through a set of 'Visitor Management' measures, of which the reduction of the Bourley Road Car Park to just 5 spaces is just one. The developer will argue that opening a new car park on Beacon Hill will make an acceptable alternative. The Beacon Hill area is characterized by steep terrain, is heavily wooded with just a few small 'open areas'. Being a water catchment area it is often boggy & muddy. If you don't think this is a fair exchange then please – you really need to be at this meeting, (see box below).

Please remember this is a formal Public Inquiry and is governed by strict rules of engagement. If you would like to speak at the meeting then please contact Ken Blockwell (622470) who can give you details on how to register as an "interested party" with the Planning Inspector.



SAVE the Bourley Car Park




Taylor Wimpey want to reduce to just 5 spaces the Bourley Road Car Park as part of their QEB planning application. This car park is how most local people access the Tweseldown area.

The main public participation event of the QEB Inquiry is on: Wednesday, 28 November 2007, at 7:00pm in the Prince's Hall, Aldershot.

If local people are to stand a fighting chance of keeping unhindered access to Tweseldown then as many of us as possible must attend this meeting. It will hinge on the numbers who turn up to show the strength of feeling; that a restriction of access is an unacceptable loss of amenity.

The meeting allows members of the public who register before hand to make statements to the Inspector on any issue relating to the QEB development.




---
Quiet Flying
by Jenny Radley
When in 2005 TAG, the operator of Farnborough Aerodrome, submitted an application to double the number of weekend flights, the request was met with a huge number of fierce objections from the general public. The application was refused and TAG subsequently appealed. We still await the outcome of the appeal at time of writing.

TAG were shocked that so many people felt aggrieved about their operation. They decided to try and mitigate some of the noise annoyance which they clearly cause people. So, in May TAG introduced a trial initiative which they call the Quiet Flying Programme (QFP).

The QFP includes a number of measures designed to reduce the impact of noise on local residents. The most significant for us living here in Hart, being the alteration to the flight noise abatement procedures.

Prior to 1st May an aircraft leaving Farnborough could turn anyway it liked (subject to Air Traffic Control) once it had acquired an altitude of 1,800ft. Aircraft will acquire 1,800ft at different distances from the aerodrome & most aircraft easily reach 1,800ft before crossing over Church Crookham. Consequently aircraft taking off from Farnborough were spreading themselves widely (& evenly) across the local area thus producing a uniform and dissipated spread of potential noise annoyance. However, from TAG's point of view, this did create a large population resistant to any future expansion plans that they may have.

On 1st May TAG introduced a number of measures to counter this spread effect and instigated a trial flight plan that narrowed the area over flown by departing (& arriving) aircraft. The idea was that aircraft would climb as rapidly as they could (the higher they are the quieter they would be from the ground) and to stop the spread of annoyance they would not be allowed to turn until 2.5 nautical miles from the aerodrome (a point roughly out towards Zebon Copse).

In the first month the number of complaints dropped by a factor of 4, and those of us who lived under the flight path noted that the extra height did appear to reduce the impact of noise. However, RAF Odiham raised a concern about departing aircraft having an impact on their own activities and so they requested that aircraft be allowed to turn at 2.0nm. This change was instigated on 8th June 2007. Since that date the number and intensity of complaints being raised both with TAG and with us has risen considerably.

It should be said that TAG's acceptance that they are a noise sensitive airport and willingness to try to do something about it should be welcomed. It is a sign that they have shifted from the state of indifference which they have historically shown towards the impact they had on local residents. They are now demonstrating an awareness that we are all their neighbours and they are acknowledging that they should try to lessen their impact upon us.

So why are these good intentions causing such intense annoyance? We believe that it is down to the interaction of a number of factors;

By concentrating flights over a narrower area those who are over-flown are done so more often and so these movements cross a perception threshold, after which all flights become annoying.

The 2.0nm turning threshold has increased (by a huge amount) the number of aircraft over flying some densely populated areas.

The steeper climb means that the aircraft are higher in the sky and are therefore obvious across a wider area.

TAG publicized the QFP widely in the media – this will have raised awareness and expectations of the noise issue (even if just at a subliminal level).

TAG has had their busiest summer on record (with a 26% increase of traffic compared to last year). This will have increased the baseline level of noise annoyance.
We must hope that just as a simple tweak in the noise abatement rules on the 8th June caused a dramatic negative effect in the QFP's effectiveness that there are some simple adjustments which will improve the situation.

We will continue to work with TAG, representing local people to ensure that the most equitable solution can be reached. Neither TAG nor the local residential population are going to go away – so we have to continue to work together.



If you feel that an individual flight has been particularly annoying then you should report it to TAG's complaint line (01252 526001). Please give as much detail (date, time of flight, your location) as possible – by understanding which flights cause the most annoyance then it is easier to focus in on what changes could have the greatest benefit.
---
Crondall Report
by John Bennison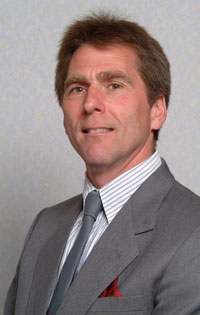 On 7th & 8th July, Ewshot held its Village Show, with the village hall being used extensively in support of this important community event. Five days later the village hall was vandalised: windows smashed, fire extinguishers let off, paint daubed on walls & equipment broken. This mindless vandalism caused many thousands of pounds worth of damage.

Village Halls are often the focus and heart of our village communities and it is vital that these important facilities are preserved. Therefore I am delighted to report that just three weeks after this incident the Village Hall was back in business. I would like to pass on a big thank you on behalf of the residents of Ewshot to all who made a huge effort to bring about these swift repairs.

The culprits have been identified and one has already appeared in court, others may still be charged. The police are hoping that the main culprits will be involved in 'restorative justice'. This would typically include them meeting the victims – perhaps the village hall management committee in this case. This gives the committee the opportunity to explain to them what this kind of incident does to local communities. Hopefully, the swift action by our local police will mean that this is an unfortunate but unique episode.

20th July saw Crondall, along with many other areas in Hart, suffering from flooding. I had opportunity to meet with the main agencies in the following week. Many hard questions were asked. The outcome of the meeting is that Crondall along with other areas will be reviewed to see what can be done to alleviate the flooding problem. Much work has been put in by the Parish Council and I will continue working with them on this issue.

You would not think that Ewshot has a flooding problem and generally the village does not. However, Ewshot Marsh, a Site of Importance for Nature Conservation (SINC) has been neglected for many years. This has culminated in the loss of over 50 per cent of plant species. Invading trees which now grow in profusion on the marsh have the affect of drying it out. The result is that water which would have taken two or three weeks to seep through the marsh now flows over it in a day. This contributes to the flooding at the end of Ewshot Lane around Redfields and Zebon Copse. Now Taylor Wimpey propose to drain the proposed QEB development into the Sandy Lane stream – which itself already causes flooding lower down in Fleet. It is rather naive to blame the flooding just on our having too much rain!


---
Getting Stuff Done
by Chris Axam
Having been elected to represent Fleet Courtmoor in May this year (thank you) I have been learning just what you can and can not achieve as a Hart District Councillor.

For a start you can't make things happen as quickly as you would like. I knew Local Government was complex and that there were differing levels of responsibility but after the heavy rainfall on 20th July I was not prepared for the difficulties associated with helping residents who were badly affected by flooding. Although no expert on this subject I was surprised at the difficulty in getting a co-ordinated response to their problems.

I quickly learnt that you have to approach and deal with a number of different agencies all with their own priorities and financial constraints. Having said that the individuals I have spoken to in Hart District Council & Hampshire County Council recognise the problem and are trying to resolve the situation but they also need the co-operation of the Environmental Agency and Thames Water. So one thing I have learnt is that as a District Councillor you need patience and persistence to get things done.

What you can do as a Councillor is to make yourself available to help people, either by taking on board their concerns over a planning application or the absence of a regular service like street cleaning. I am not going to suggest that you can always deliver the right result from their perspective but you are able to offer advice on the way local services are provided or how the District Council operates. Although I have only been a Councillor for a few months I am finding the "job" highly rewarding and enjoying it immensely. I hope that I will be able to make a continuing contribution to the Fleet Courtmoor ward and the wider area of Hart as a whole.

If you feel that you have any issues that you would like to discuss with me then please do contact me either on 626341 or by e-mail at ChrisA@ccguk.com.


---
Parish Petition update
It is now over a year since Hart's Council voted against the Community Campaign and resolved to delay progress on the formation of a parish for Courtmoor & Church Crookham. The decision has delayed the initiative which we had kicked off with the petition that we ran in the spring of 2006. Hart chose to hold off the formation of a parish until after it had conducted a 'parish boundary review'. Effectively instead of moving to fill the hole in the otherwise fully parished district of Hart, they decided to tweak the shape of the hole. We were all promised that the boundary review would not delay the formation of the parish – but it has.

A process has been started to identify a strategy for defining the parishes which might be formed. The process is looking at if the unparished area is to be parished should a number of smaller and more locally focused parishes or one large centralised parish be created. Already a "sense of place" questionnaire has been issued to a random selection of households in the area and this will be followed in the new year with a postal referendum for all electors in the unparished area asking if they want to be parished and if so which size of parish they would prefer.

The Community Campaign is determined that once the results of the referendum are known the Council should not continue to delay the formation of the parishes any longer. We shall insist that the Council accept what we expect will be a reinforced mandate from the electorate. We shall look to the Council to accept the need to separate the formation of the parishes from any further delay caused by the boundary review.

To make the newly formed parishes as effective as possible we suggest that when the referendum is held residents vote for the formation of a cluster of smaller parishes; for instance, a parish for Courtmoor & Church Crookham, a parish for Fleet and perhaps a separate parish for Elvetham Heath. Theses parishes would naturally work together to support wider strategic initiatives such as the well being of Fleet Town Centre & allotment provision, while maintaining a tight focus on local issues – such as providing youth facilities & play areas.

Keep up to date on the most recent developments on our parish web-page.


---
Dr David Fearn
by James Radley


The Community Campaign would like to take the unusual step of marking the passing of a remarkable individual. David Fearn has in his lifetime contributed a considerable service to our local community. From his tireless support of local athletics to his defence of our local environment through the Fleet & Crookham Civic Society, David Fearn has touched the lives of so many in this community. His unexpected passing in late August came as a shock to the many people who knew and worked with David. His loss will be felt right across the community.

Thank you David, for all that you have done for us over the years.
---
Published by: Julia Ambler, 39 Du Maurier Close, Church Crookham, Hampshire, GU52 0YA