Community News
The Newsletter of the Community Campaign (Hart)
Issue 2, September 2005
---
Stop Press - Bin collection: Hart's ruling Cabinet (Conservative Group) voted on 8th September to reduce refuse collection to a 2 week cycle (black bins one week, blue the next). This is a 'brave' decision as it will not be popular. However they had no real choice as their policies over the past few years means that the Council is now seriously short of funds – more services may well go over the next few years. The Government has started capping tax rises so it will be challenging to get out of this dilemma. The Conservative's dogma of keeping Council Tax rises low, to grab headlines, without considering the impact on services has come back to bite.

---

For the Community Campaign, 2005 is proving to be a very busy year. This Newsletter is designed to explain something about what we have been doing for the Church Crookham, Crondall Ewshot community in recent months.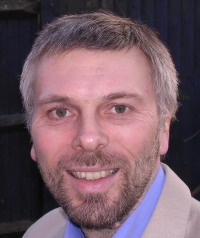 Cllr. Simon Ambler

On 5th May 2005, the day of the General & County Elections, the electors of Church Crookham West were also electing a District Councillor. Like most local wards Church Crookham West is represented by two District Councillors. A byelection was called as a result of Michael Poulton's resignation.

The Community Campaign (Hart) are very proud to have had our candidate Simon Ambler elected to represent Church Crookham West with a staggering and unprecedented 1,698 votes. Simon now represents Church Crookham West alongside fellow CCH Councillor Jenny Radley.

Thank you everybody who turned out to vote, especially those who had to queue patiently for over 40 minutes to vote at the Bowenhurst polling station.
The Community Campaign has met with Hart's Electoral Services team to discuss how the situation at the Bowenhurst polling station could have been avoided. We have suggested a number of operational improvements so that hopefully the situation will not reoccur in future.

As this was a by-election Simon is elected to complete the term that was left to serve by the previous incumbent. This means that Simon will be up for re-election in May 2006.



Community Campaign AGM

The Annual General Meeting of the

Community Campaign (Hart) is to be held on

Wednesday 26th October 2005

at

7:30 pm

in

The War Memorial Hall,

Sandy Lane,

Church Crookham.

All our members are invited to attend, as are any members of the public who are genuinely interested in finding out more about who we are and what we do. The invite certainly extends to residents of Crondall, Crookham & Ewshot, especially those who may feel that they may not be adequately represented on Hart District Council at present.


Once again we will have an interesting guest speaker.



---
The Little Stuff Matters
Elsewhere in this newsletter we discuss what are very important issues for local people. Issues which may have a direct impact on the quality of life for many people in the area.

However, as Councillors an important part of our role is to help local people resolve issues which although minor in the general scheme of things have a big impact on those affected.

District Councillors act as a common focus whom people contact when they are having difficulty with things in their local environment. Consequently we build up a knowledge base of who to go to and how to go about getting issues remedied. We can't always help. Or maybe we can't help at first, but sometimes as we collect more evidence of widespread concern we reach a sufficient critical mass that we can persuade the relevant authorities to act.

In recent months we have been able to help local residents with having;

Overgrowing hedges pruned back to return unhindered access to pavements,

Widening of a drop kerb to allow an elderly couple get their car in and out of their driveway onto a cluttered street - it was easier to do that than fix the inconsiderate parking.

Replacement of trees which had been accidentally felled buy Council contractors

Repairs to a grave headstone, also accidentally felled by Council contractors (in progress).
When the school crossing lady on Sandy Lane approached us to say that she felt that her current crossing point was too dangerous and could we help her get it moved - we were very willing to. We have been able to assist her in getting Hampshire County Council to commit to move her crossing so that she will have much better visibility and the children will no longer have to cross Tweseldown Road as well to get to school. The work should be completed during the Autumn half term.

The Community Campaign believe that the quality of all our lives depends on the little details and we as a community need to work together to keep on top of them.


---
Crondall Report
Crondall ward encompasses Crondall, Ewshot and Crookham Village. It is a district ward which covers a vast area and includes not only the controversial Queen Elizabeth Barracks site but the Bourley Road Car Park, Redfields Garden Centre and the Redfields Industrial estate - all of\ which have been subject to recent large scale planning applications.

The three villages themselves are each of unique character with listed buildings, much loved open spaces, views and footpaths. These are the subliminal attributes of the environment of which only local people will be fully aware. Crondall, Ewshot & Crookham Village are not without their own share of controversial planning applications. These have to be balanced with consideration to their impact upon the ambience of their surroundings.

However, currently the people of Crondall Ward are not represented by one of their own on the planning committee. It is not a local person who is speaking up for this ward when these controversial applications come to be debated. It is not worth raking over the circumstances that have led to this situation - everyone is certainly aware of the outline of what has happened. More facts of the matter are bound to be aired in the coming months.

The residents of Crondall ward do need to be told when they can expect to have a local ward member representing them again on Hart's planning committee. I expect that we will have to wait until the elections next May.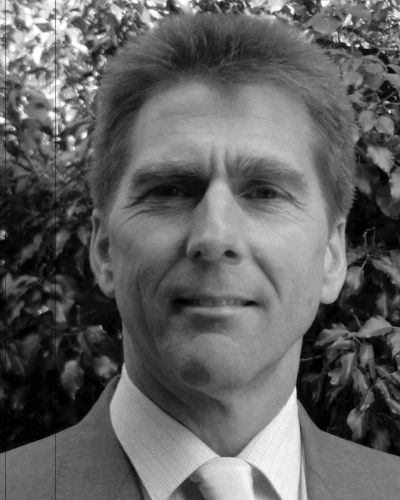 John Bennison was the CCH candidate for Crondall ward in 2004 and he will be again in May 2006. John lives in Ewshot with his wife Jane and their two t
eenage children. He is involved with the Crondall Parish Council and is a member of the Crondall Society. John (51) is a keen Triathlon & Marathon runner, who
celebrated reaching 50 by running in the London Marathon and came fourth in the Crondall Triathlon this year, which was a charity event to raise money for Treloar's School.
---
QEB what happens now?
The developer Taylor Woodrow has submitted a suite of applications to build 1,132 houses on the Queen Elizabeth Barracks (QEB) in Church Crookham. Hart's Planning Committee met in a packed Princes Hall in Aldershot on 14th July to debate and decide the fate of the various applications. As well as the new homes there was a controversial application to also reduce the Bourley Road car park to just 5 spaces. This car park provides the community with access to the Tweseldown area, a much cherished recreational amenity.

The proposed QEB development lies in close proximity to the Special Protection Area (SPA) which is a part of Tweseldown known as Bourley & Long Valley. Consequently due consideration has to be given to whether the application would have an adverse effect upon the SPA which is an important breeding habitat for three species of protected bird; Dartford Warbler, Woodlark & Nightjar. In order to try and demonstrate that their application would have a positive rather than negative affect upon the SPA Taylor Woodrow tried to make the restriction of public access to Tweseldown a 'benefit' of their proposed QEB development.
The Community Campaign conducted extensive research and prepared detailed reasons to refuse the applications, should this be the way that the committee looked likely to go. We also prepared conditions to impose, should the committee have resolved to grant permission. This strategy would offer the best possible protection for the quality of life for future and existing residents of Church Crookham.

An incredible turnout by the public and an impressive performance by the objectors who presented on the night, clearly set the tone for the meeting.
As has been widely reported in the press, some Councillors made rhetorical speeches about how they didn't want such developments here. However, such impassioned speeches do not make robust grounds for refusing planning applications, in fact to have thrown the application out on such grounds would have left Hart in an indefensible position.

It rapidly become clear that a scientific basis for refusal was going to be needed, as clearly refusal was the direction in which the committee was headed. The Community Campaign entered the debate and presented the issues that we had been painstakingly researching. If the committee had been able to dispel our concerns, we would have listened openly to their argument, but no one countered our reasoning and so we felt obliged to use our research as the reasons for refusal. Primarily, the application was refused because the developer failed to show conclusive evidence that the development would not have an adverse impact on the SPA.

As was widely anticipated, Taylor Woodrow have lodged an appeal with the Planing Inspectorate over the decision. Hart refused the application on robust grounds and we are confident that Hart can strongly defend their reasons for refusal.

The Planning Inspector should automatically receive a copy of every letter of objection and support written against each of the appealed applications to date. Hence, unless you wish to add something new to be considered then there is probably no need to write, as your previous correspondence should reach him. After much discussion the CCH's view is that another large response from members of the public is not necessary at this stage. The scale of public concern should be quite apparent from the letters already written. However, we would advise that anybody who wishes to present their specific comments to the Public Inquiry or who has new or additional comments to make, should send their submission to the Planning Inspector (3 copies will be required) before the 4th October deadline.

The Planning Inquiry is expected to take place in summer 2006 and will last between 4 and 5 weeks. If the developer submits a detailed application in the autumn, then the Inquiry could well be even longer.


---
Velmead Leisure Facilities - Update

Simon Ambler, as well as being a CCH District Councillor for Church Crookham West is also Chairman of Crookham Village Parish Council (CVPC). The Parish Council has been working since February to organise how they may take over the running and upkeep of the Velmead Leisure Facilities on Zebon Copse. The community centre building and associated playing fields are a very important local community facility.

A Member of Hart's ruling Cabinet had stated at the start of the year that Hart would be forced to close the Community Centre if somebody else could not be found to take it over.

These Leisure Facilities are alleged to lose £40,000 per year simply in running costs, or so Hart claims. It would be negligent for CVPC to take on such a loss-making venture. Luckily the developer of Zebon Copse donated a large sum of money to be spent for the benefit of Church Crookham residents as part of the agreement drawn up when planning permission was first granted for the estate.

Hart has kept over £300,000 of this money in reserve for 13 years, just gathering interest. So with the positive encouragement of Hart officials Simon and his fellow Parish Councillors have been working to have the freehold of the community centre and play areas handed over to the Parish Council, to be used in perpetuity as a site for community use. A large part of the developer's funds would be used to improve the existing building so that it could support more activities and hence stop making a loss.

After 6 months of dialogue between CVPC and a senior Director at Hart, on 7th July Hart Cabinet tore up all that had been discussed and instead offered a dramatically reduced package as the basis for the 'start of negotiations'. CVPC is considering its response. The Parish Council will not be given the freehold of the property making it impossible for them to invest in its improvement. Far worse however, Hart's Cabinet now want to use a loop hole which says that the money should be spent in the "vicinity" of Zebon Copse to spend most of the money elsewhere.

This will leave CVPC with only £127,000 of the £300,000 to which they believe local people are entitled and would give insufficient funds to make the Leisure Facilities viable, hence in all practical terms forcing their closure.

The Community Campaign Hart will continue to press hard to ensure that when Hart District Council foists the Velmead Leisure Facilities on to the Parish that it does so without the legal ties which will act to starve it of any future investment. We shall also fight for the money given to Zebon Copse residents by the developer of their estate to be spent on their estate and not used to make up for self inflicted short falls in Hart's leisure funding.

Crookham Village Parish Council is an apolitical body and is not associated with the Community Campaign (Hart) or any other political grouping.